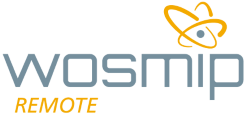 We recognize the cancellation of WOSMIP 2020 has impacted the abilities of the radioisotope and nuclear explosion monitoring communities to hold technical discussions and collaborate on new developments and impacts for a wide range of topics in support of global nuclear explosion monitoring.
In order to provide a venue for you all to connect with your international colleagues and continue dialogue around these important topics, we have launched WOSMIP Remote. By using some of the innovative tools and digital channels available to us, WOSMIP Remote includes a variety of compelling video presentations with Q&A periods on topics that will be recorded and posted here.
Scroll down to view all the WOSMIP Remote videos as well as an interesting roundtable discussion on the use of stack monitoring data and a virtual tour.

---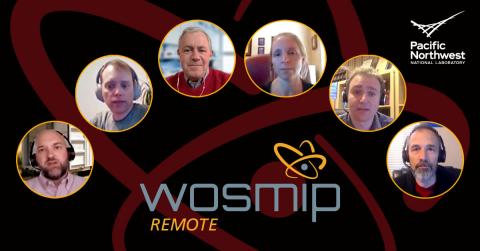 WOSMIP Remote
Dr. Ted Bowyer talks about plans for WOSMIP remote
and the next WOSMIP. Watch the video.
---
Virtual Presentations
Release - April 27, 2020
---
Released - May 13, 2020
---
Released - May 27, 2020
---
Released - June 10, 2020
---
Released - June 10, 2020
---
Virtual Tour
---
Bonus Material
---
Future Topics - check back regularly for updates
Update from {Don't see your name listed? Please contact us at wosmip@pnnl.gov and let us know that you are interested!}