We recognize the cancellation of WOSMIP 2020 has impacted the abilities of the radioisotope and nuclear explosion monitoring communities to hold technical discussions and collaborate on new developments and impacts for a wide range of topics in support of global nuclear explosion monitoring.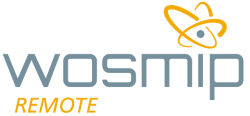 In order to provide a venue for you all to connect with your international colleagues and continue dialogue around these important topics, we have launched WOSMIP Remote. By using some of the innovative tools and digital channels available to us, WOSMIP Remote includes a variety of compelling video presentations with Q&A periods on topics that will be recorded and posted here. 
For an evolving list of topic areas and presentations, please check back regularly. If you are interested in contributing one of these engaging videos, we encourage you to contact us at wosmip@pnnl.gov.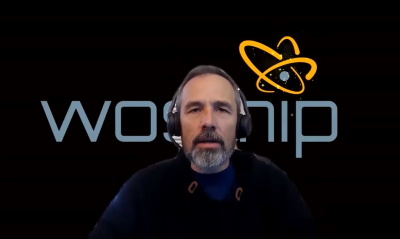 Virtual Presentations
Presentation links will be updated regularly. If you have any questions for the presenters please contact us.  
 

Released - April 27, 2020

 

Videos

Presenter

Presentation Link

Overview of WOSMIP Remote and Plans for WOSMIP VIII

Dr. Ted Bowyer, Pacific Northwest National Laboratory

 
Where is WOSMIP Coming From?

Dr. Paul R.J. Saey, WOSMIP Scientific Advisor 

 
Source Term Analysis of Xenon (STAX) Update

Dr. Judah Friese, Pacific Northwest National Laboratory

Source Term Analysis of Xenon (STAX) Update.pdf
The Impact of Molten Salt Reactors

Dr. Jonathan Burnett, Pacific Northwest National Laboratory

The Impact of Molten Salt Reactors_Burnett.pdf
TXL Deployments

Mr. Ian Cameron, Pacific Northwest National Laboratory

 
 

Released - May 13, 2020

 
R&D on Xe Trapping at SCK CEN

Mr. Christophe Gueibe, Belgian Nuclear Research Centre (SCK CEN)

R&D on Xe trapping at SCK CEN C GUEIBE.pdf
Overview of UK NDC's Use of STAX Data

Mr. Ashley Davies, AWE

UK NDC STAX Data Ashley Davies.pdf
INVAP's Progress with the STAX System 

Dr. Mariana di Tada, INVAP

STAX Mariana di Tada.pdf
STAX Data Pipeline Demo 

Dr. Matthias Auer, ISTI

STAX_DataProcessing Auer.pdf
Nuclear Research Reactors and Noble Gas Monitoring

Dr. Ian Hoffman, Radiation Protection Bureau, Health Canada

Nuclear Research Reactors and Noble Gas Monitoring- I. Hoffman.pdf
 

Released - May 27, 2020

 
Current Status of the Ongoing 3rd ATM-Challenge 2019

Dr. Christian Maurer, ZAMG - Zentralanstalt fuer Meteorologie und Geodynamik, Vienna, Austria

Current Status of Ongoing 3rd ATM.pdf
Impact of Civilian Nuclear Emissions

Dr. Harry Miley, Pacific Northwest National Laboratory

Impact of Civilian Nuclear Emissions.pdf
New Feasibility Study for Mo-99, 'The SMART Project'

Dr. Benoit Deconninck, IRE

New Feasibility Study for Mo-99, "The SMART Project".pdf
IRE LEU Conversion Updates

Dr. Valery Host, IRE 

IRE LEU Conversion Updates.pdf
 

Released - June 10, 2020

 

Dr. Anders Ringbom, Swedish Defence Research Agency (FOI) 

Mobile Ground-based Atmospheric Radioxenon Measurements.pdf

Dr. Derek Haas, The University of Texas at Austin  

Radioxenon Emission Estimates for Molten Salt Reactors.pdf

Mr. Robert Whalen, Niowave  

Radioisotope Production at Niowave.pdf

Dr. Jim Zickefoose, Mirion Technologies (Canberra), Inc.  

The Mirion Spectroscopic Stack Monitor.pdf

Dr. Michael Foxe, Pacific Northwest National Laboratory  

The Case for Silicon in Beta-Gamma Radioxenon Detectors.pdf
---
Future Topics – check back regularly for updates 
Update from {Don't see your name listed?  Please contact us at wosmip@pnnl.gov and let us know that you are interested!}