Workshop Information
If you are interested in submitting an abstract for a poster or oral presentation, please submit it through the registration link here. Abstracts are due by November 17. Please submit them as soon as you can.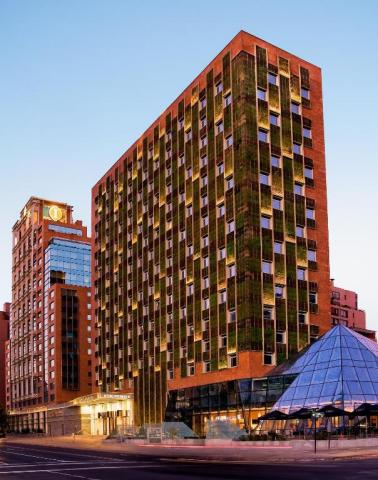 Address
Intercontinental Santiago - Norteamerica Meeting Room
Av. Vitacura 2885, 7550023 Las Condes, Región Metropolitana, Chile
Directions from Airport (SCL)
-Get on Autop. Costanera Nte. from Armando Cortinez Pte. and Av. Armando Cortínez Ote.
-Follow Autop. Costanera Nte. to Pdte. Riesco in Las Condes. Take exit 11A from Autop. Costanera Nte.
-Continue on Pdte. Riesco. Drive to Av. Vitacura
Workshop Technical Topics
Background assessments and network performance
Sources of radionuclides
Detections and events
Stack monitoring and radionuclide monitoring equipment
Atmospheric transport modeling
Poster Session
Please be ready to provide a quick verbal overview including your name, where you are from, your affiliation, your poster title, and a few words about your poster prior to the poster session.
Please bring your printed poster with you to Santiago and plan to drop them off at the venue the first day of the workshop.
Please ensure posters are no larger than 84.1 cm high by 118.9 cm wide (33.2 inches high by 46.8 inches wide). If your poster is larger than the suggested dimensions, it may not fit on the poster mounting area.