Münchenbryggeriet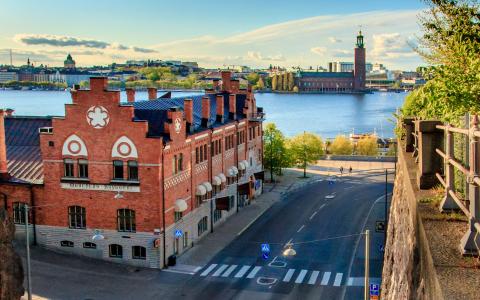 Münchenbryggeriet is centrally located on Södermalm in Stockholm and is one the most characteristic features in Stockholm's cityscape.
The workshop will be held in the Mälarsalen room, a large and bright space located on the top 7th floor of the building.
The venue has six main entrances. Please use the Mälarsalen entrance located at Söder Mälarstrand 29.
Agenda
View the tentative workshop agenda here.
Poster Sessions
Please be ready to provide a quick verbal overview including your name, where you are from, your affiliation, your poster title, and a few words about your poster prior to the poster session.
Please bring your printed poster with you to Stockholm and plan to drop them off at the venue on Monday morning.
Please ensure posters are no larger than 84.1 cm high by 118.9 cm wide (33.2 inches high by 46.8 inches wide). If your poster is larger than the suggested dimensions, it may not fit on the poster mounting area.